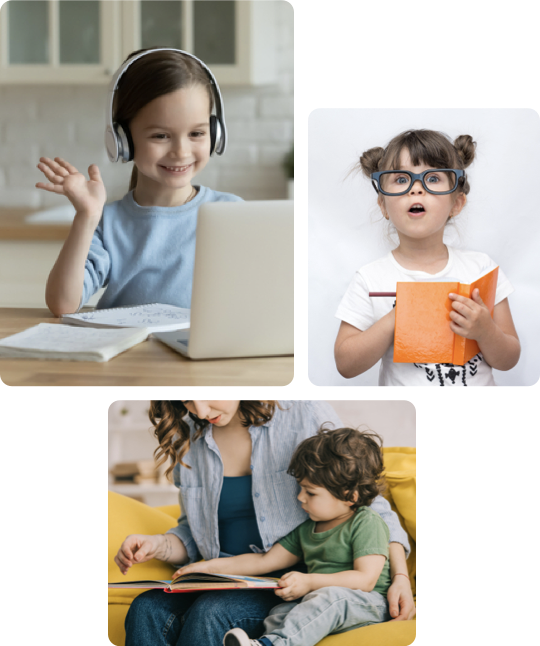 Specialist
therapy online
Online speech and language therapy provides a fun and engaging way for children to learn and develop new skills while also providing opportunities for creativity and problem-solving. Online sessions, guided by a qualified therapist support:
Increasing participation in therapy and reduced anxiety.
Enhanced motivation and engagement in learning activities.
Enhanced convenience and flexibility of appointments for you.
Mable Therapy is designed specifically for speech and language therapy for children with features to motivate and enhance the therapy experience.
Digital assessments.
Individualised therapy activities.
Secure messaging between you and your child's therapist.
Clear and accessible progress tracking.
Easy access to your
child's progress
Set clear goals and targets with your child's therapist to stay motivated and support your child to engage in therapy. View your child's targets and progress reports at any time to practice activities at home and celebrate improvement over time.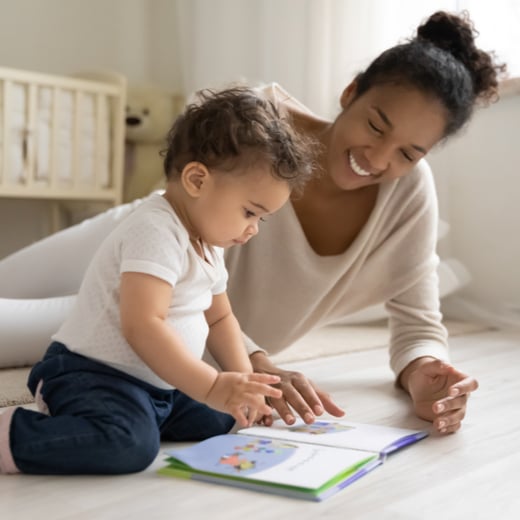 Age 0-3 Children learn best from the people they love, which means you! You'll learn straightforward and efficient techniques to implement at home during your child's sessions.
Age 4-8 Participate in lively and engaging virtual sessions with your child, during which you will receive practical advice from your speech therapist that can be readily implemented in your daily routine.
Age 8+ Children are encouraged to engage more independently with their speech therapist. You will still be informed of home activities and progress updates to stay in the loop.
Choose the right therapist
for your child

All Mable therapists are qualified to a specialist level. They have expertise and experience in working with specific communication disorders. We have a focused and individualised treatment approach that is tailored to the specific needs and challenges of your child.






1.
Find the right match
Browse our therapists and choose the right one for you and your child.

2.
Book an appointment
Choose from all the available times and get your first session booked in.

3.
Start therapy
Once it's time, login and click the 'Join Session' button to get started.
PAY AS YOU GO
Clear and simple pricing
£65.00
PER STANDARD SESSION

---
About 45 minutes long
Best for older children
Includes report and activities
24 hour cancellation


£45.00
PER SHORT SESSION

---
About 20 minutes long
Best for younger children
Includes report and activities
24 hour cancellation


£180.00
FULL ASSESSMENT

---
About 50 minutes long
Includes extensive report
Plan of action
24 hour cancellation


Instant access to
highly-skilled therapists
Mable Therapists are all trained to a specialist level and have expertise and experience in working with specific communication disorders.
Stammering/ Fluency

Autism (ASD/ASC)

Hearing impairment

Developmental Language Delay (DLD)

General communication difficulties
Speech sound disorder

Verbal dyspraxia

Neurodevelopmental disorders

Selective Mutism

Social Communication difficulties
We are Mable,

we're here to help
Mable Therapy has been working with children for six years and we've helped thousands of children with their mental health and communication skills. Supporting children is what we do best, and we're here to help you in any way we can.