Getting your child support shouldn't be difficult and with Mable, it isn't.
Therapeutic expertise,

backed by science
We know how stressful it can be when your child is struggling with their speech and language. Our mission is to deliver high-quality, engaging therapy so that every child has the chance to meet their potential.
Mable uses a 'hybrid' approach to therapy. All our sessions take place online but in them, our therapists teach activities and techniques to use in real life. This offers the best of both worlds: a fun, interactive environment for therapy, where strategies are modelled and honed so they can be applied to the real world.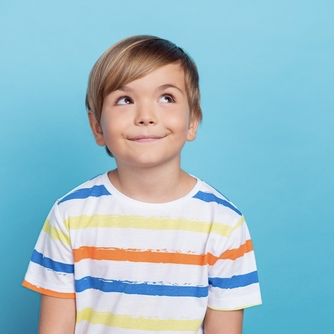 Match with the

right specialist
Too often children are stuck seeing a therapist with a different specialism to what they need, simply because that's all who's available. We have a UK-wide network of specialists, so once you've had your consultation, we'll know exactly which of our therapists is best to support your child.
Work towards your

child's targets
Once the therapist is working with your child they'll use our innovative software to set targets, which they'll work on together in the sessions. Each target is a carefully designed, incremental step which they'll practise and master with the help of Mable's engaging games and activities. By practising them in our safe, structured setting, they'll feel more empowered to apply them to real life situations.
Explore ideas using the
Mable Canvas
Our creative platform has thousands of resources that the therapist will use to engage your child with their targets. The Mable Canvas has drawing tools, comic strips, gifs, emojis and video clips which all help to make their therapy fun!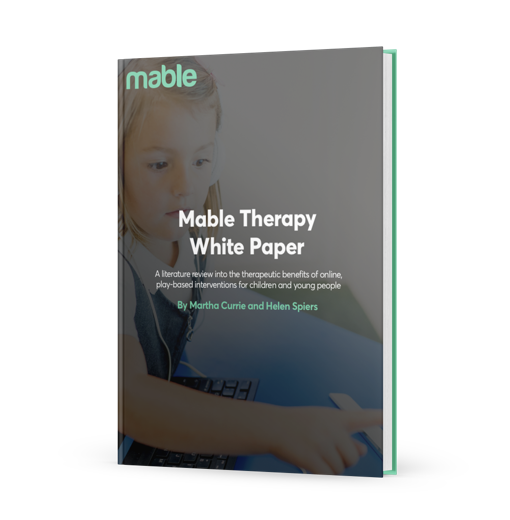 See our research!
Our approach to therapy is based on extensive scientific research into the benefits of creative, online speech & language therapy. If you'd like to know more, download our Mable Therapy White Paper.
Download
Download our whitepaper.
We'll email the whitepaper directly to you.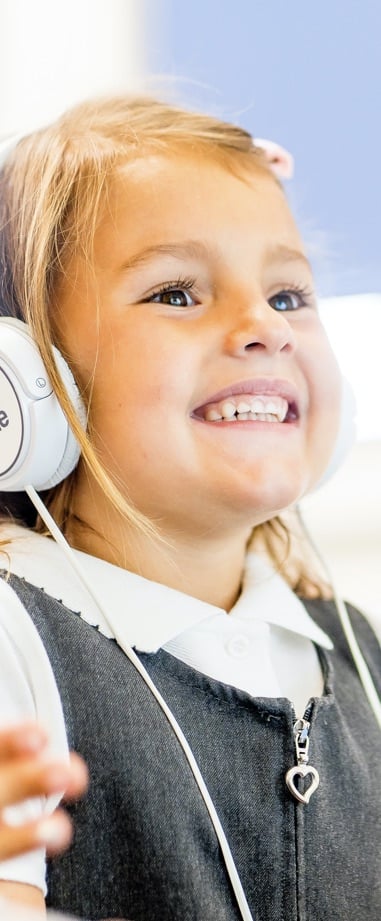 We know how much you want to help, so our therapists will set tasks and homework that you and your child can work on between sessions. This is part of our 'hybrid' approach and helps them to work towards their targets in the real world. It also trains you in how to support them too.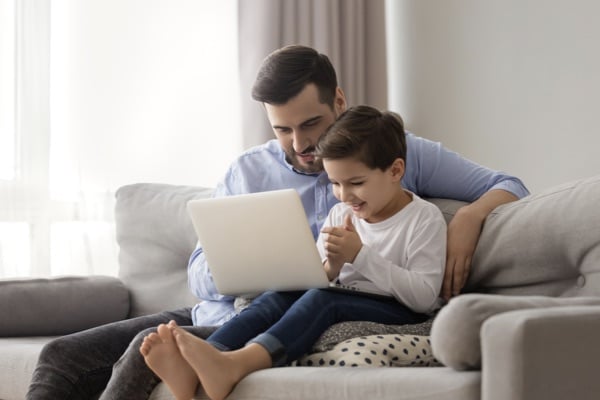 Clear communication and
transparent reports
Mable has made hand-written reports, that take months to arrive, a thing of the past. Initial assessments are completed within one week and can be used to support EHCP applications. Weekly reports are complete within 24 hours and can be accessed at the click of a button, making it easy to track your child's progress.