Children don't need to suffer with their mental health. Mable's online counsellors are here to help.
Online counselling,

backed by science
Research suggests that online counselling can be just as effective as in-person counselling for children and teenagers. In fact, studies have found that online therapy can lead to positive outcomes for a wide range of mental health concerns, including anxiety, depression, and behavioural issues.
Online counselling provides increased accessibility, flexibility, and comfort for children, which can improve their engagement in the therapy process and overall outcomes.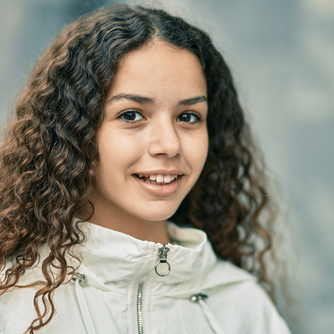 It's essential that your child trusts their counsellor, so they feel comfortable sharing their feelings. Your Mable counsellor will approach the sessions with warmth, empathy, and a non-judgmental attitude to help the child feel comfortable and understood.
Finding the

right approach
The use of technology in online counselling can be very engaging for children, who are often comfortable and familiar with digital devices.
Online counselling can also help children feel more comfortable and relaxed, as they are in a familiar environment such as their own home, which can help them to open up more easily.
Exploring ideas with the
Mable Canvas
The Mable Canvas has resources and activities to support all of these approaches. Together, your child and the counsellor can use the Canvas to record any ideas, reflections or goals. Their canvas becomes a working document that they can add to throughout their therapy, giving them an ongoing record of their progress and success.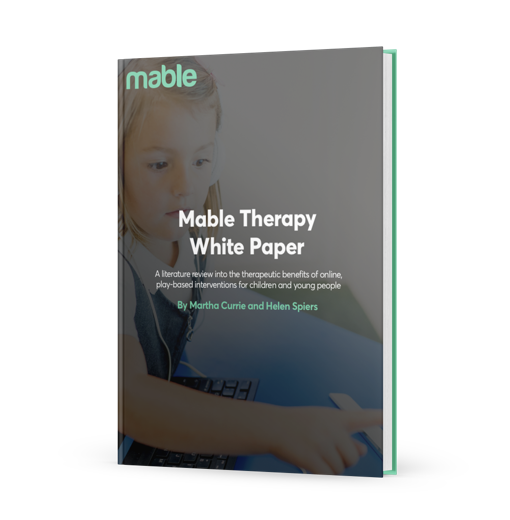 See our research!
Our approach to therapy is based on extensive scientific research into the benefits of creative, online counselling. If you'd like to know more, download our Mable Therapy White Paper.
Download
Download our whitepaper.
We'll email the whitepaper directly to you.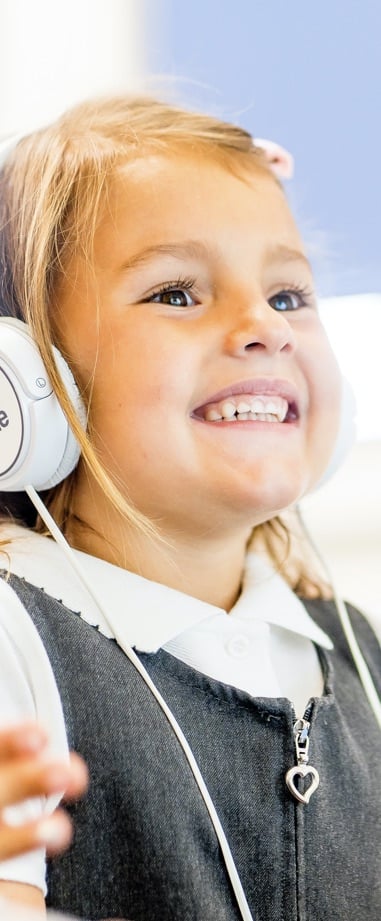 Practising strategies

and techniques
Our therapists often share strategies that can help the child or young person to regulate their emotions, such as breathing techniques, mindfulness and challenging negative thoughts. Mable's platform has engaging activities that model these strategies, helping your child to practise them in a fun and low-anxiety way before using them in the real world.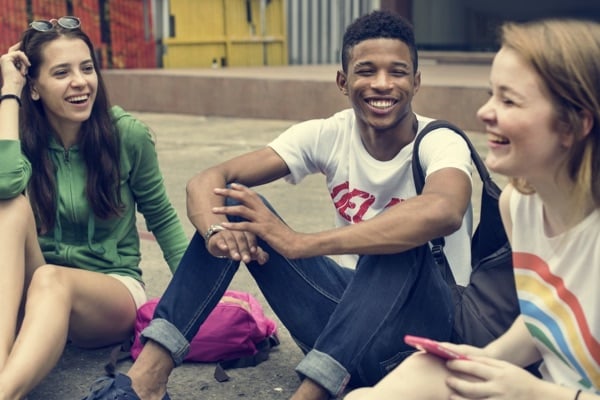 Using games to
enjoy the experience
Counselling sessions will often involve talking about difficult subjects. Our counsellors are skilled at balancing the light and shade of the sessions, so they don't become stressful or overwhelming. The Mable platform has captivating games for all ages. They're designed to reduce anxiety through play and can act as light relief if difficult subjects are being explored.