Children don't need to suffer with their mental health, Mable's counsellors are here to help.
Therapeutic expertise,

backed by science
All Mable sessions are delivered online, meaning children can have counselling in the comfort of their own home. Research shows that online therapy has the same or better outcomes than 'in person' therapy and for most children, it's much less stressful than attending a clinic.
Our counsellors are fully-qualified, DBS-checked and BACP/ACP-registered. They all have extensive experience working with children and young people, and have a range of tools to help your child with their feelings.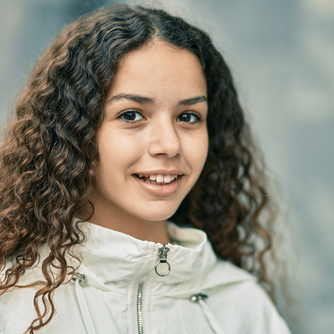 It's essential that your child trusts their counsellor so they feel comfortable sharing their feelings. Our counsellors build this bond by talking to them about their home and school life, their loved ones and their interests. The counsellor will also use a range of age-appropriate activities and games to help your child feel at ease. By using our creative tools, they'll feel more comfortable and relaxed and the therapeutic work can begin.
Finding the

right approach
Once the counsellor has got to know your child, they'll know which therapeutic approach to use. Our counsellors are skilled in a variety of approaches which they tailor to the individual needs of each child. This could be one, or a combination of approaches, such as talk therapy, CBT, play therapy, art therapy or solution-focused therapy.
Exploring ideas with the
Mable Canvas
The Mable Canvas has resources and activities to support all of these approaches. Together, your child and the counsellor can use the Canvas to record any ideas, reflections or goals. Their canvas becomes a working document that they can add to throughout their therapy, giving them an ongoing record of their progress and success.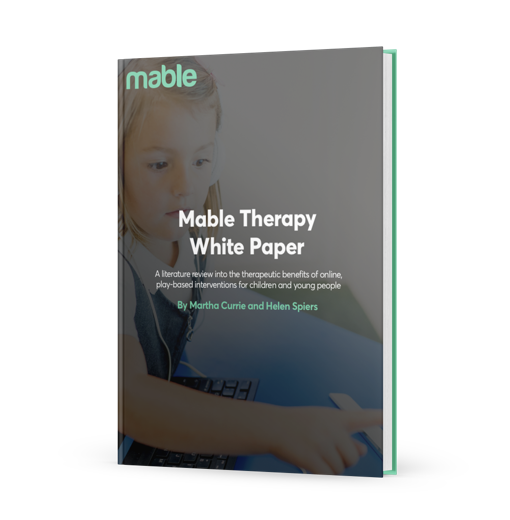 See our research!
Our approach to therapy is based on extensive scientific research into the benefits of creative, online counselling. If you'd like to know more, download our Mable Therapy White Paper.
Download
Download our whitepaper.
We'll email the whitepaper directly to you.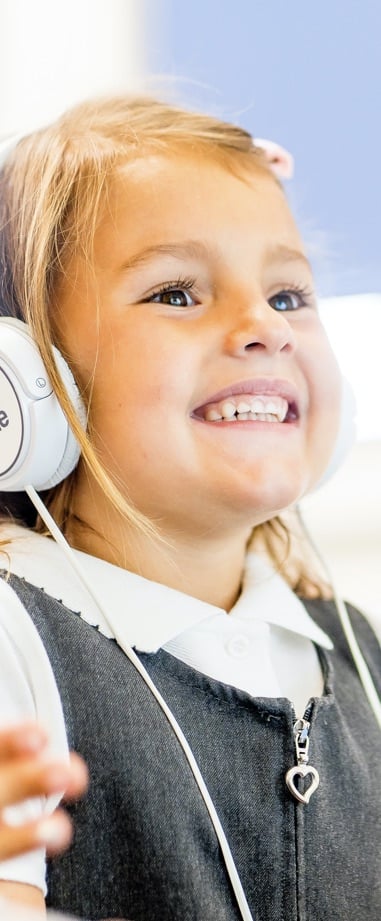 Practising strategies

and techniques
Our therapists often share strategies that can help the child or young person to regulate their emotions, such as breathing techniques, mindfulness and challenging negative thoughts. Mable's platform has engaging activities that model these strategies, helping your child to practise them in a fun and low-anxiety way before using them in the real world.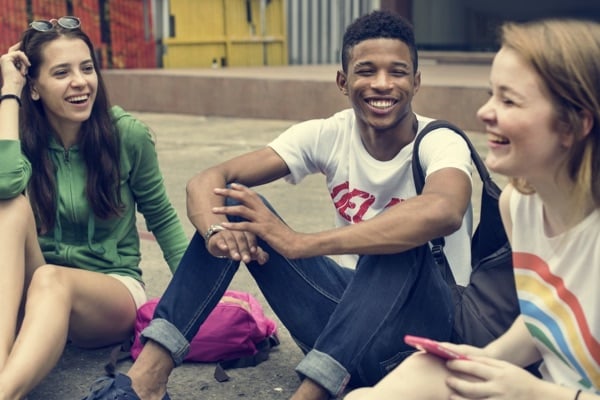 Using games to
enjoy the experience
Counselling sessions will often involve talking about difficult subjects. Our counsellors are skilled at balancing the light and shade of the sessions, so they don't become stressful or overwhelming. The Mable platform has captivating games for all ages. They're designed to reduce anxiety through play and can act as light relief if difficult subjects are being explored.