A simple pricing structure, which makes planning your budget simple and stress-free.
Simple pricing,

no contracts
We use a simple credit system so that it's easy to stay in control of your budget. How you choose to purchase credits is up to you. You can buy a credit bundle to get our best prices and access the Mable Academy's CPD for free, or you can buy credits as you go, as you identify students who need support.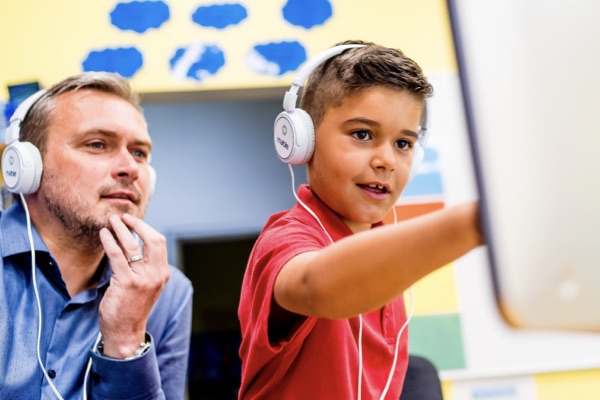 What is a Mable credit?
Mable credits are used to book therapy appointments and they're a really transparent way to monitor your budget. For example, 1 credit = 1 speech and language session, so if the therapist recommends a block of 12, you simply allocate 12 credits to that student.
Why do you use credits?
We offer a range of services, so using the universal 'credits' pricing for all of them makes it easy for you to keep on top of your budget. For each student you refer, we'll let you know which service we recommend and how many credits will be needed.
How much is a credit?
One credit is £45, but discounts are available if you purchase a credit bundle. A standard speech and language session is 1 credit and a standard counselling session is 1.5 credits.
How can I buy them?
To buy credits, simply log-in to Mable and choose between paying by card or by invoice. If you request an invoice, the credits will still be added immediately to your account. You can request them from your named account manager too.
How can I fund therapy?
There's several ways schools can cover the cost of therapy sessions. Funding from EHCPs, pupil premium or for looked after children can all be used, as can the government catch-up fund. You can also use your general SEND or pastoral care budget.
Are discounts available if we buy as a group?
Schools are welcome to collaborate with other schools in their trust. This enables them to buy a bigger credit bundle at a discounted rate.
| Item | Cost |
| --- | --- |
| 1 Mable Credit | £45 |
| Complete CPD * | £649 (+VAT) |
| Multi-School Purchase | Talk to us |
* All CPD is accessible to all staff in the school for 12 months
| Pay as you go | Credits |
| --- | --- |
| Speech therapy session + report | 1 credit |
| Full Speech & Language Assessment + report | 4 credits |
| Counselling session | 1.5 credits |
Speech & Language Pathways
| Speech & Language Pathways | Credits |
| --- | --- |
| Social Communication | 8 credits |
| Speech Sound Delay / Disorder | 10 credits |
| Developmental Language Disorder | 10 credits |
| Stammering | 12 credits |
| Verbal Dyspraxia (Childhood Apraxia) | 10 credits |
| Auditory Processing | 8 credits |
| Hearing Impairment Enrichment | 12 credits |
| Speech & Language Pathways | Credits |
| --- | --- |
| Mild Anxiety | 9 credits |
| Social Anxiety | 12 credits |
| Generalised Anxiety Disorder | 15 credits |
| School Reintegration | 9 credits |
| School Refusal | 15 credits |
| Low Mood | 9 credits |
| Childhood Depression | 15 credits |
| Grief or Loss | 12 credits |
| Complex Bereavement | 18 credits |
| Identity Issues | 15 credits |
| Trauma | 18 credits |