Spread the word about the amazing ways you're supporting your students
Your school cares about student wellbeing,

brag about it!
By using Mable Therapy you're showing that you take your students' needs seriously. You give them the specialist support they need, so they can meet their potential. So why not tell people about it? Let visitors to your school or website know just what an incredible school you are - you're a Mable school!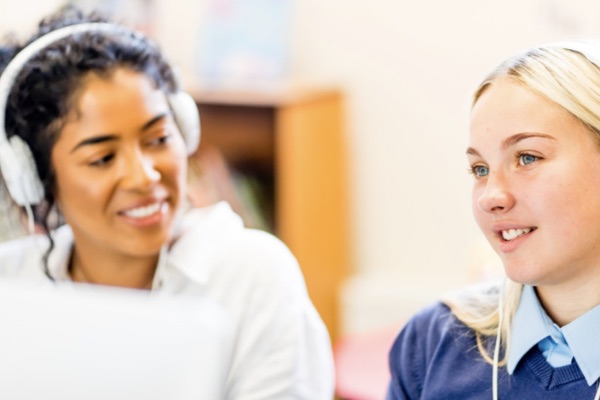 Information for parents.
This page will provide parents and carers with all they need to know about their child's Mable sessions.
Copy
Copied!
What will appear on your site:
Our provider for counselling & speech therapy
Wellbeing is at the heart of our school's ethos - and we'll do everything we can to support students who need additional help. For those struggling with their mental health or communication needs, we get them professional support as soon as they need it, by using specialist service Mable Therapy.
Mable Therapy is an award-winning, online children's counselling and speech and language therapy service. We've chosen Mable Therapy over traditional services because they offer:
Instant access to clinical specialists, with no waiting list or complex referral criteria.
A UK-wide network of therapists, meaning children get the right specialist for their need.
Fun, engaging therapy sessions using their creative, game-based platform.
Quick, transparent communication, so the school and parents know exactly how the child is progressing.
For more information on how Mable Therapy is supporting your children click here